This hand raised vessel was formed from three separate sheets of brass that were soldered together and accented with solid silver bands.  The exterior is finished with a light torching and a hand rubbed wax coating to protect against oxidation.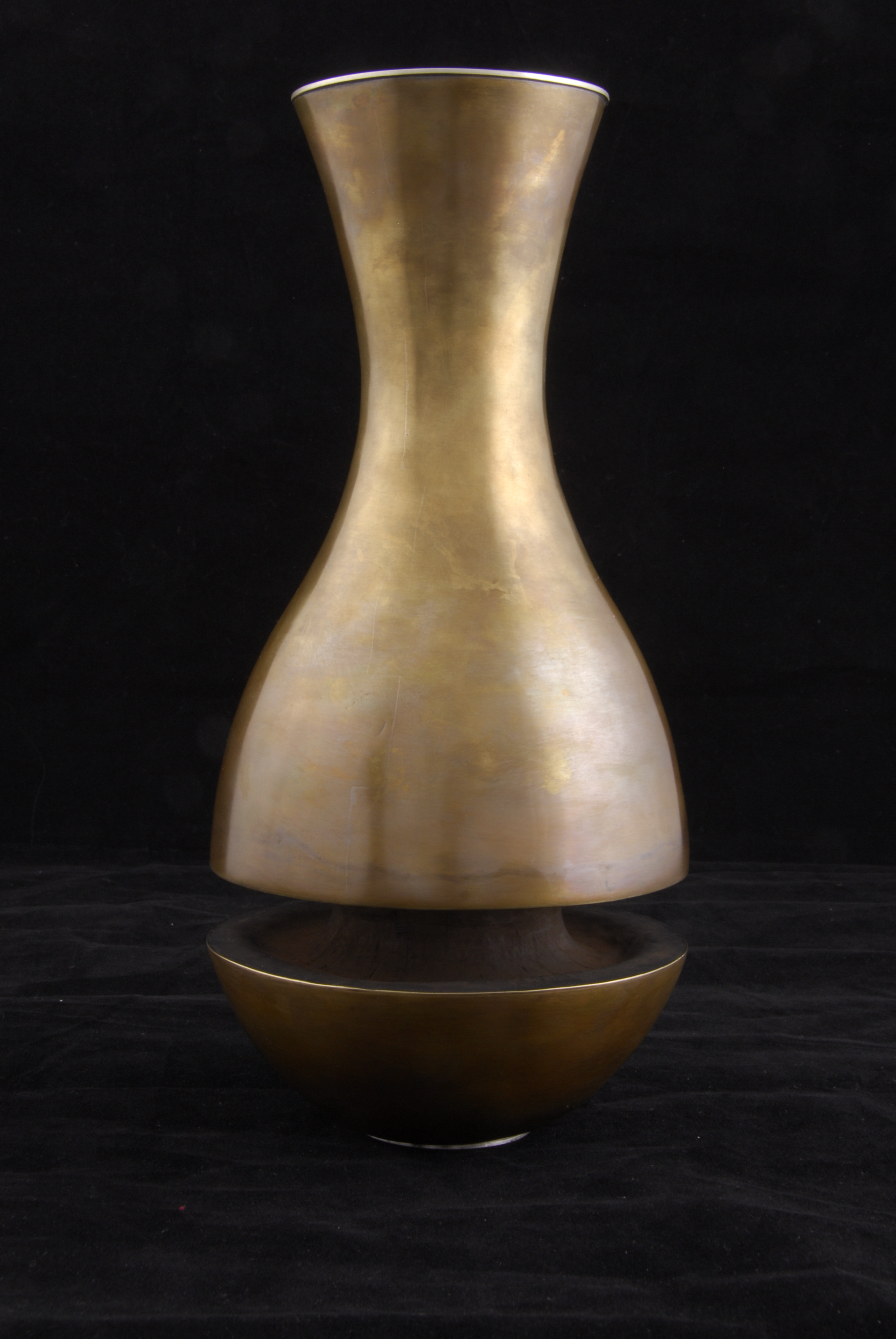 The reveal creates a visual tension in the profile while still allowing the eye to perceive the vase's entire form.
Wanting to address the issue of a loose flower arrangement, I created a reveal to support the bottom of the stems.